M.S., 2000, University of Georgia, Entomology
B.S., 1997, University of Georgia, Entomology
About Jennifer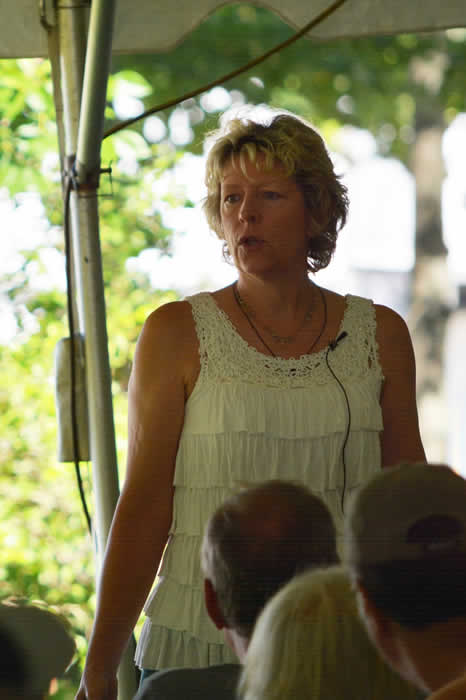 For over 22 years, Jennifer Berry has been the Apicultural Research Professional and Lab Manager for the University of Georgia Honey Bee Program. Her research objectives have focused on queen breeding, improving honey bee health, the sub-lethal effects of pesticides on beneficial insects and IPM techniques for varroa and small hive beetle control, weeds for bees, and what best to plant in non-traditional horticultural landscapes to enhance pollinator populations and diversity. Recently she has become a PhD student and has started teaching the UGA Entomolgy course "Bees, Beekeeping and Pollinator Conservation" alongside Dr. Kris Braman.
More recently, Jennifer has undertaken several ambitious campaigns to educate people from all walks of life. She's volunteered in Central and South America to teach women and young teens the art of beekeeping in order to enhance their ability for better employment. Jennifer has also been instrumental in launching the Georgia Beekeeping Prison Program. Since its inception, numerous prisons have been added to the fold and are now teaching beekeeping behind bars. Along with learning how to keep bees, inmates are also certified through the University of Georgia Master Beekeeper Program. To date over 160 inmates have become certified beekeepers with several advancing to Journeyman and Master Beekeeper levels. She is also dutifully educating the public about the importance of pollinators and other beneficial insects and how to encourage their populations.
Jennifer is an occassional columnist for Bee Culture magazine and for other publications across the pond. She travels extensively to speak to local, state, national and international students, groups and beekeeping associations. 


M.S. thesis title and abstract:
Effects of comb age on honey bee colony growth, brood survivorship, and adult mortality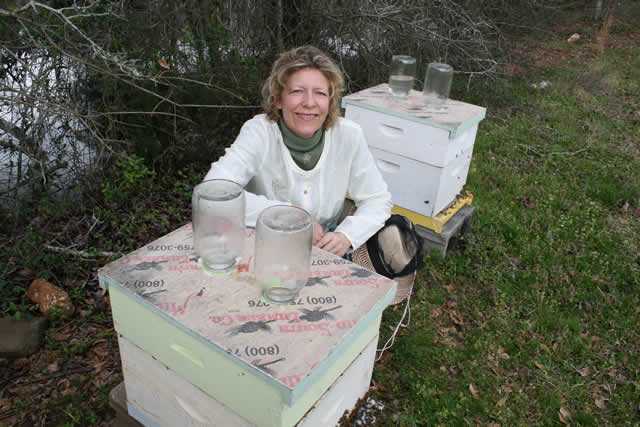 This research was designed to test the effects of comb age on honey bee colony growth, brood survivorship, and adult mortality. Experimental old combs were of an unknown age but were characteristically dark and heavy similar to combs one or more years old. New combs were produced just prior to the beginning of the experiment and never before had brood reared in them. Either old or new combs were installed into each of 21-24 nucleus colonies in each of three years of field study. On average, colonies with new comb had a higher area (cm2) of brood, area (cm2) of sealed brood, and weight (mg) of individual young bees. Brood survivorship was the only variable significantly higher in old comb. Laboratory assays suggested that mortality of adult bees was lower when adults were housed on comb of an age class similar to that in which they were reared as immatures.

Academic Publications:
Berry, J.A. & K.S. Delaplane. 2000. Effects of top- versus bottom-supering on honey yield. American Bee Journal 140(5): 409-410 PDF file
Berry, J.A. & K.S. Delaplane. 2001. Effects of comb age on honey bee colony growth and brood survivorship. Journal of Apicultural Research 40(1): 3-8 PDF file
Ellis, J. D., Jr., K.S. Delaplane, C.S. Richards, R. Hepburn, J.A. Berry, & P.J. Elzen. 2004. Hygienic behavior of Cape and European Apis mellifera (Hymenoptera: Apidae) toward Aethina tumida (Coleoptera: Nitidulidae) eggs oviposited in sealed bee brood. Annals of the Entomological Society of America 97(4): 860-864 PDF file
Delaplane, K.S., J.A. Berry, J.A. Skinner, J.P. Parkman, & W.M. Hood. 2005. Integrated pest management against Varroa destructor reduces colony mite levels and delays economic threshold. Journal of Apicultural Research 44(4): 117-122 PDF file
Berry, J.A., W.A. Owens, & K.S. Delaplane. 2008. A test of a small cell foundation as an aid to Varroa control. Proceedings of American Bee Research Conference, Sacramento, California. American Bee Journal 148(6): 553
Delaplane, K.S. & J.A. Berry. 2009. A test for sub-lethal effects of some commonly used hive chemicals. Proceedings of American Bee Research Conference, Gainesville, Florida. American Bee Journal 149(6): 586
Berry, J.A., W.B. Owens, & K.S. Delaplane. 2010. Small-cell comb foundation does not impede Varroa mite population growth in honey bee colonies. Apidologie 41: 41-44 doi 10.1051/apido/2009049 PDF file
Delaplane, K.S. and J.A. Berry. 2010. A test for sub-lethal effects of some commonly used hive chemicals, year two. Proceedings of American Bee Research Conference, Orlando, Florida. American Bee Journal 150(5): 498-499

Berry, J.A., O. Afik, M.P. Nolan IV, and K.S. Delaplane. 2012. Revisiting powdered sugar for Varroa control on honey bees (Apis mellifera L). Journal of Apicultural Research 51(4): 367-368 DOI 10.3896/IBRA.1.51.4.141 PDF file
Berry, J.A., W.M. Hood, S. Pietravalle, and K.S. Delaplane. 2013. Field-level sublethal effects of approved bee hive chemicals on honey bees (Apis mellifera L). PLoS ONE DOI: 10.1371/journal.pone.0076536 PDF file
Distinguishing between feral and managed honey bees using stable carbon isotopes. Apidologie, 24-Feb-2014 PDF file
Popular articles and columns: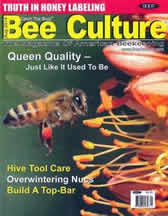 Bee Culture Magazine & Other